Our Company and it's Mission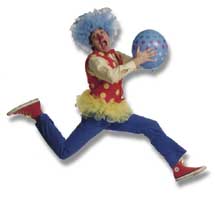 The Vodvill Entertainment Company was born in 1988 as a way to promote the lively art of circus skills and street performing. Little did we know there was such an enduring need for this kind of entertainment at the time. Our longevity has proven that time and time again. The basic truth is that we need to laugh and enjoy each other. The artists represented here are simply the best at fulfilling that need.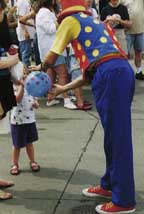 We provide some of the most unique and unusual acts for events in the Midwest. With over 25 years in the business we have done many many shows with many many different themes and purposes. Take advantage of our experience and call us for our ideas. Chances are we've done something that would work for you or can help you create your own unique happening. On stage, in the crowd, or in front of the camera - we have done it all.
As professional entertainers we can put our skills for interaction and excitement to work on any idea you might think of. Nothing too odd for us - we'll be weird so you don't have to be! Call us for free consultation, proposals and price estimates any time!